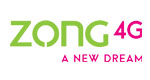 Full Gup Zong Offer - zong call packages
100
Free SMS (All Networks)
Latest zong call packages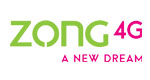 Supreme Plus Deal by Zong
PKR 1735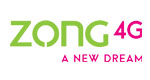 Supreme Deal by Zong
PKR 1000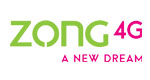 There are numerous free materials included with the Zong complete Gup package. Allows for 75 on-net minutes, 100 SMS (for any provider), and 30 MB of data for Whatsapp-only browsing. Every day at midnight, the offer is reissued. You will be charged Rs. 5 plus VAT for the Zong complete gup bundle per day.
Procedure:
To get an offer, dial: 118
To unsubscribe Zong Call Package: Send text unsub to 1181
Clauses and conditions
The offer is not going to be self-recursing.
Every call will be subject to a call setup fee of Rs 0.15 inclusive of tax.
Recharge/bills are subject to a 14% withholding tax.
In Punjab, KPK, and Baluchistan, a sales tax of 19.5 percent is levied on usage. Sindh has a sales tax of 19 percent, which is applied on all purchases. In the rest of Pakistan and the Azad Kashmir region, the FED rate is 18.5 percent.
Punjab, Federal, AJK, and Sindh aren't charged you for data up to 4 megabits per second (Mbps). Speeds of more than 4 Mbps in Sindh and KPK and Baluchistan are taxed when they are used for data.