Hourly, Daily, Weekly, & Monthly Zong Packages
zong Daily Packages
Zong is in the five main telecommunications networks that operate in Pakistan. All of the information utilized by Zong to provide coverage is gathered from the community of its customers.
Zong is unbiased, and all of its services accurately represent the current level of network coverage in the actual world. Zong provides its customers access to 2G, 3G, and 4G networks. It isn't easy to overstate how good Zong's services and speeds have been on all of its local networks. Zong is the country's biggest 4G provider due to China Mobile's ownership, research, and investment, which happens to be the world's fourth-largest telecommunications operator.
Zong has received a $2.5 billion investment from China Mobile to help it develop and become more productive. The returns on investment have been spectacular, with Zong rising to the top of the rankings in a brief period. Zong provides a variety of daily call, SMS, and internet packages, many of which include additional incentives.
zong Weekly Packages
Zong is the market leader in providing cost-effective and world-class services, whether it's voice clarity, message delivery, or internet services, and this holds true regardless of the service. In order to provide every Pakistani with the most delicate ecosystem of "4G communication," Zong is building and leading the best ecosystem of "4G communication," which allows people to connect at any time and from any location in the globe.
The performance-driven culture at Zong and the firm's efforts to work hard and take proper decisions have resulted in beneficial outcomes for both the nation and the company.
To provide an excellent and pleasant customer experience and make its external and internal customers happy, Zong implements the best policies, practices, and values while maintaining high standards of quality and service. For their company, Zong exemplifies honesty, dedication, and integrity by doing what is suitable for its customers and employees and accepting ownership and responsibility for their actions and subsequent outcomes. Customers may choose from the various weekly call, SMS, and internet packages, all competitively priced.
zong Monthly Packages
In terms of 4G subscribers, Zong has the most extensive user base, with its network capable of servicing up to 5 million users at a time.
Chinese telecoms business, China Mobile Pakistan, launched the company in 2008 under its leadership, one of the major telecommunications companies in Pakistan and China. Since its beginning, the network has maintained a strong emphasis on its internet services. It has unquestionably upgraded to a higher level than the other networks in Pakistan.
Maintaining in contact with the demands of its customers, Zong offers the most competitive zong monthly packages. The "Zong Shandaar Monthly Package" users have voted it the most popular monthly plan. Customers may now enjoy 1 GB, 1000 On-Net Minutes, 100 Off-Net Minutes, and 1000 SMS with a validity of 30 days with this package. To take advantage of this promotion, call *1000#.
zong Other Packages
Zong offers its customers the ability to communicate using free messaging services like WhatsApp, Facebook, and Messenger. You will not be charged a single rupee by the network for using these social media networks. When it comes to other packages, Zong is well-known for its adaptability and scalability. It offers you the most competitive daily, weekly, and monthly packages available.
Understanding the requirements of its customers, Zong has introduced the Zong 3 Months Power Pack 1500, which enables users to enjoy the benefits of both phone calls and the internet at a low cost. Enjoy up to 8 GBs, 8000 On-Net Minutes, 3000 SMS, and 200 Off-Net minutes for 3 Months when you subscribe to this offer by dialing *1313#. Become a member of the combination family when you subscribe to this offer. Customers may get up to 3 GB of data with a validity period of three months. Instead of delaying, get a Zong SIM card immediately to take advantage of these fantastic limited-time discounts.
cheap zong packages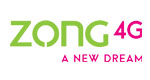 Daily
Zulu SMS Zong Deal