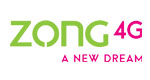 Zulu SMS Zong Deal - zong sms packages
500
Free SMS (All Networks)
You can get 500 SMS each day with the Zulu SMS Bundle from Zong for just Rs. 4 Plus tax, making it one of the most affordable plans available. This one is the best Zong SMS offer for all who love to text and use texting as their communication.
Procedure:
To get an offer, dial: 704# or SMS < sub > to 704.
To unsubscribe Zong Sms Package: Send text unsub to 704
Clauses and conditions
The offer is going to be self-recursing.
Every call will be subject to a call setup fee of Rs 0.15 inclusive of tax.
Recharge/bills are subject to a 14% withholding tax.
In Punjab, KPK, and Baluchistan, a sales tax of 19.5 percent is levied on usage. Sindh has a sales tax of 19 percent, which is applied on all purchases. In the rest of Pakistan and the Azad Kashmir region, the FED rate is 18.5 percent.