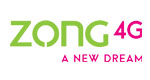 Twitter Only 3G and 4G Zong Deal - zong internet packages
The Zong network offers a unique bundle for those who connect to the internet solely to access Twitter. Use up to 20MB of data on Twitter alone with Zong's Twitter-only subscription, which is available for purchase separately.For Rs. 2 per day, this package comes with all the taxes you'll pay, as well (where applicable). After hitting the volume cap, customers can re-subscribe to any package as many times as they like for the remainder of the validity term, EXCEPT Daily Packages.
Procedure:
To get an offer, dial: 6464#
To Check remaining data: Dial 102#
Clauses and conditions
Recharge/bills are subject to a 14% withholding tax.
In Punjab, KPK, and Baluchistan, a sales tax of 19.5 percent is levied on usage. Sindh has a sales tax of 19 percent, which is applied on all purchases. In the rest of Pakistan and the Azad Kashmir region, the FED rate is 18.5 percent.
Punjab, Federal, AJK, and Sindh aren't charged you for data up to 4 megabits per second (Mbps). Speeds of more than 4 Mbps in Sindh and KPK and Baluchistan are taxed when they are used for data.
If you don't sign up for a data plan, you'll be charged the standard rate of Rs.18 per MB if you use the internet without one.
The daily rate for this bundle is Rs. 2 + taxes (where applicable)